General Details
Technical Info
Accessories
Enquiry
Documents
Related Products
General Details
NICE L-BAR is an electromechanical road barrier system which has a 24Vdc gear motor with built-in control unit and loop detector.
ADVANTAGES:
Greater convenience
Elegant with streamlined design
Function of obstacle detection (safety)
Robust structure in steel (strength & reliability)
Elliptical section bar with high wind-gust resistance
Systems sets to standby when not in use (energy saving)
New high strength balancing springs (guaranteed up to 500,000 opening & closing operations)
No blackouts (emergency backup power and/or can be released from side with NICE triangular key)
Technical Info
FEATURES OF NICE L-BAR
CODE
LBAR
Electrical Data
Power Supply (Vac 50/60 Hz)
230
Absorption (A)
1.3
Power (W)
160
Performance Data
Speed Min. ÷ Max. (S)
8 ÷ 12
Torque (Nm)
400
Work Cycle (cycles/hour)
150
Dimension and general data
Protection Level (IP)
54
Working Temp. (°C min/max)
-20 ÷ +50
Dimensions (mm)
500 x 299 x 1215 h
Weight (kg)
98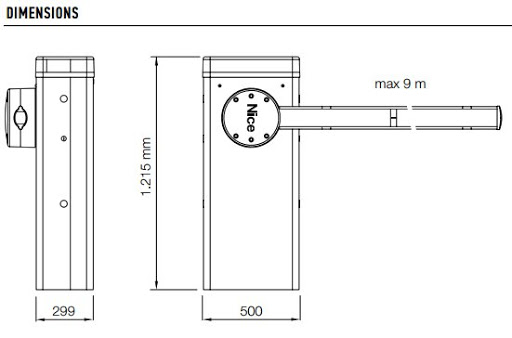 Accessories
NICE L-BAR ACCESSORIES
24 Vdc buffer battery

 

Integrable traffic light
Integrable flashing light
Adjustable stand for bars
Red adhesive reflector strips
Anchorage base with clamps
Rubber impact protection strips
Magnetic loop detector 1 channel / 2 channel

 

Smart Wi-fi interface to manage gates and garage doors by smartphone
SOLEMYO KIT- The solar power to automate gates, garage doors or barrier gates
Enquiry
Please fill the contact form below
Related Products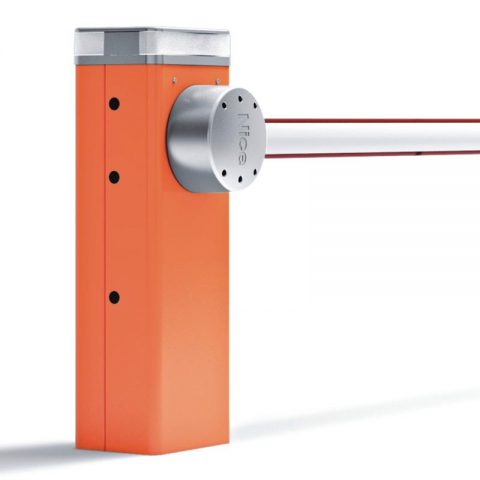 An electromechanical road barrier system for control of road access. S-Bar model is suitable for bar up to 4 m.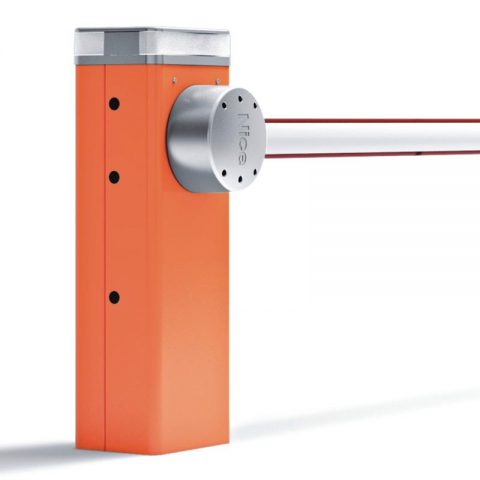 An electromechanical road barrier system for control of road access. M-Bar model is suitable for bar up from 3 to 7 m.