General Details
Technical Info
Accessories
Enquiry
Documents
Related Products
General Details
NICE S-BAR is an electromechanical road barrier system which has a 24Vdc gear motor with built-in control unit and loop detector.
ADVANTAGES:
Greater convenience
Elegant with streamlined design
Function of obstacle detection (safety)
Robust structure in steel (strength & reliability)
Elliptical section bar with high wind-gust resistance
Systems sets to standby when not in use (energy saving)
New high strength balancing springs (guaranteed up to 500,000 opening & closing operations)
No blackouts (emergency backup power and/or can be released from side with NICE triangular key)
Technical Info
FEATURES OF NICE 'S-BAR'
CODE
SBAR
Electrical Data
Power Supply (Vac 50/60 Hz)
230
Power Supply (Vdc)
24
Absorption (A)
1
Power (W)
300
Performance Data
Speed (S)
<4
Torque (Nm)
100
Work Cycle (Cycles/Hour)
100
Dimensions and general data
Protection Level (IP)
44
Working Temp. (°C Min/Max)
-20 ÷ +50
Dimensions (mm)
330X180X1180 h
Weight (kg)
46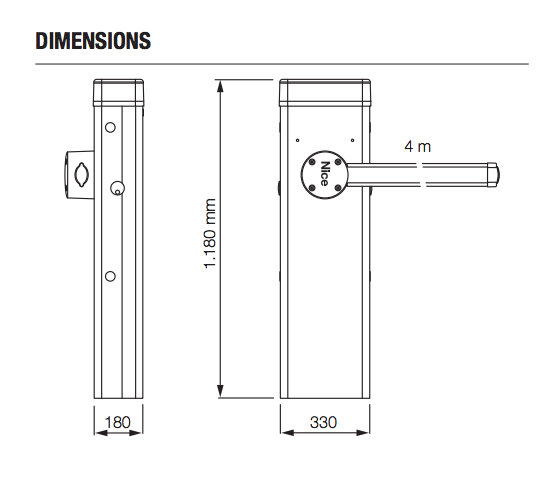 Accessories
NICE S-BAR ACCESSORIES
Integrable flashing light
Adjustable stand for bars
Red adhesive reflector strips
Anchorage base with clamps
Rubber impact protection strips
24 V battery with integrated battery charger

 

Indicator lights for click fixture on upper or lower side of bar
Smart Wi-fi interface to manage gates and garage doors by smartphone

 

SOLEMYO KIT- The solar power to automate gates, garage doors or barrier gate
Enquiry
Please fill the contact form below
Related Products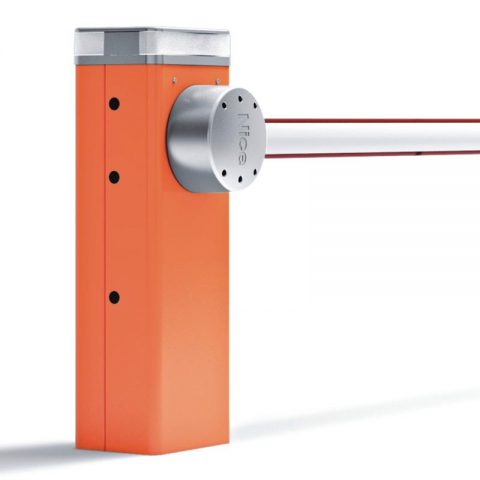 An electromechanical road barrier system for control of road access. M-Bar model is suitable for bar up from 3 to 7 m.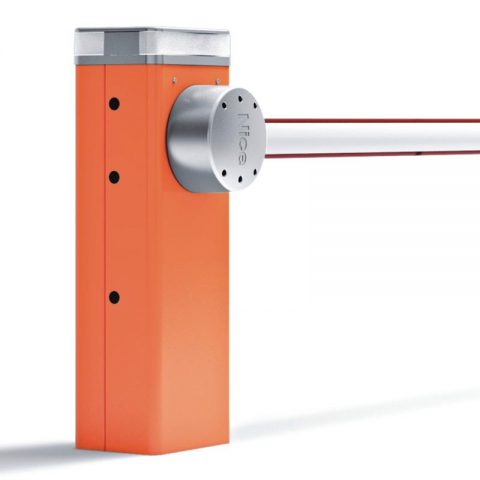 An electromechanical road barrier system for control of road access. L-Bar model is powerful and fast, for bars from 7 to 9 m.