General Details
Technical Info
Enquiry
Documents
Related Products
General Details
BIOROL offers panel/sectional doors manufactured with top quality products.
ADVANTAGES:
Security
Heat insulation
Sound insulation
Wide range of colours
Ensure continuous function
Photocells installed for safety reasons
Handled with a stable wired switch and/or wireless
Different types of panel and windows combinations are available:
panel with a pedestrian door
panel with rectangular windows
panel with small/big round windows
panel which does not allow visibility, etc.
Technical Info
FEATURES OF SECTIONAL/PANEL DOOR
Total panel's thickness
42mm
Polyurethane thickness
41mm
Steel sheet metal thickness
0,5mm
Polyurethane weight
47 kg/m³
WEIGHT OF PANEL
Panel h:480mm
6,00 kg/m
11,64 kg/m²
Panel h:600mm
6,97 kg/m
10,98 kg/m²
Enquiry
Please fill the contact form below
Related Products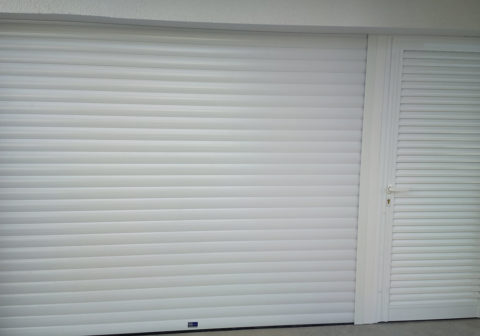 A rolling shutter garage door ideal for residential and industrial use.