Extruded micro-perforated shutter with a straight line shape.
General Details
Technical Info
Enquiry
Documents
Related Products
General Details
EXPALUM EXP85 extruded shutter can be placed on larger openings, such as garage doors.
ADVANTAGES:
Viewing
Ventilation
Privacy inside
Security
Sea-through security
Allows light and air to flow through
Technical Info
FEATURES OF EXP85
Reference
Description
Measures
EL-EXP85T
Straight Double wall
80.0×15.4
EL-EXP85M
Microperforated Simpe wall
80.0×15.4
EL-EXP85C
Straight Simple wall
80.0×15.4
Weight / m² approximate
9,196
10.518
gr/m²
Maximum height advised
4.500
mm
Maximum width advised
5.000
mm
Slat size
85
mm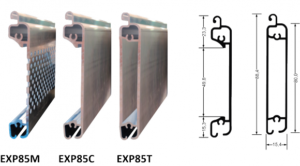 Enquiry
Please fill the contact form below
Related Products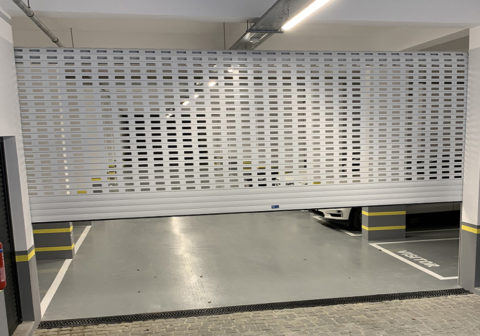 'EXP-79' Extruded micro-perforated shutter is ideal for your home security, ventilation, as well as viewing and mosquito avoidance.